Meet Our Veterinarians
Get to know our team of veterinarians here at Advanced PetCare of Northern Nevada. Our experienced veterinarians will provide the best care possible for your pet!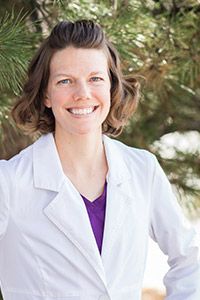 Dr. Sarah Behrens
Associate Veterinarian
Dr. Sarah Behrens is a 2012 graduate of Kansas State University College of Veterinary Medicine. Her interest in animals began as a child growing up on a farm in Kansas. After earning her Bachelor of Science degree in biology from Kansas State University, she worked as a zookeeper for 6 years. After earning her doctorate of veterinary medicine, she practiced in Cheyenne, WY for 2 years. Dr. Behrens completed her veterinary acupuncture certification at Colorado State University in 2014. She has been practicing integrative medicine since moving to Reno in 2014. She combines a conventional approach to diagnostics and treatment with holistic therapies to achieve results. This is helpful in many cases including intervertebral disk disease, osteoarthritis, orthopedic injuries, kidney disease, liver disease, cancer, and many more disease processes. Dr. Behrens will continue to explore new ways of treating these conditions.
In her free time, Dr. Behrens enjoys running, hiking, yoga, and reading. Her family includes her husband, Jason, and their 3 dogs. Aggie and Babar are senior Great Danes, and Riley is a Beagle/Dachshund mix (and Dr. Behrens' running partner).