Meet the Team
Get to know our team here at Advanced PetCare of Northern Nevada. Our experienced veterinarians and Staff will provide the best care possible for your pet!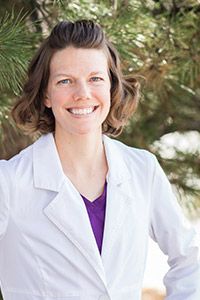 Dr. Sarah Behrens
Veterinarian/Owner & Medical Director

Dr. Sarah Behrens is a 2012 graduate of Kansas State University College of Veterinary Medicine. Her interest in animals began as a child growing up on a farm in Kansas. After earning her Bachelor of Science degree in biology from Kansas State University, she worked as a zookeeper for 6 years. After earning her doctorate of veterinary medicine, she practiced in Cheyenne, WY for 2 years. Dr. Behrens completed her veterinary acupuncture certification at Colorado State University in 2014. She has been practicing integrative medicine since moving to Reno in 2014. She combines a conventional approach to diagnostics and treatment with holistic therapies to achieve results. This is helpful in many cases including intervertebral disk disease, osteoarthritis, orthopedic injuries, kidney disease, liver disease, cancer, and many more disease processes. Dr. Behrens will continue to explore new ways of treating these conditions. She became the practice owner in December 2022 along with her business partner, Kristina.
In her free time, Dr. Behrens enjoys running, hiking, yoga, and reading. Her family includes her fur babies include a Beagle/Dachshund mix, Riley (also Dr. Behrens' running partner) and a German Shepherd mix named Ranger.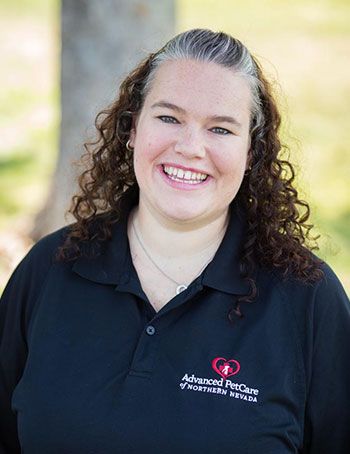 Kristina Larson
Licensed Veterinary Technician (LVT)/Owner & Practice Manager

Kristina grew up in Los Angeles, CA. She moved to Reno in 2009 and was married to her husband Ray in 2010. She has two sons, Evan born September 2012 and Riley born June 2017. Her fur babies include a Husky/Rottweiler mix named Mystique, and a kitty named Phoenix. She graduated from the Bel-Rea Institute of Animal Technology with an Associates of Applied Science degree in September 2005. Kristina enjoys learning, reading, relaxing and spending time with her family. She joined the Advanced Pet Care team in June 2015. She took on the practice management role in August of 2017 to help grow the clinic. The next step on her journey lead her to purchasing the practice, with Dr. Behrens, in December 2022. Her goals are to continue to grow as an owner, practice manager, and veterinary technician, and help keep Advanced Pet Care a place of quality, compassionate care.
Dr. Alexis Hazelwood
Veterinarian

Dr. Alexis Hazelwood was born in Las Vegas, Nevada, then spent most of her childhood growing up in Western Washington. She attended Washington State University in Pullman, WA and earned her Bachelor's of Science in Animal Sciences. She earned her Doctorate of Veterinary Medicine from Washington State University in 2020. Dr. Hazelwood enjoys volunteering with the local animal shelter including fostering kittens and also volunteered at the therapeutic horseback riding center during her college time; she is hoping to get the chance to do so again.

Her family includes her husband, Tanner, two dogs: Wailani a black Labrador Retriever and Tiva a Shepherd mix, one (perfect) cat: Agnes, and one rat: Giles. Outside of work, she enjoys hiking, horseback riding, and spending time with her family and pets.

Dr. Hazelwood has a passion for preventative medicine, feline medicine, and senior/geriatric pet care. One of her main goals is to create lasting, trusting relationships with her clients and their pets. She believes the human-animal bond is one of the most beautiful things and is honored to share this with our community.


Client Care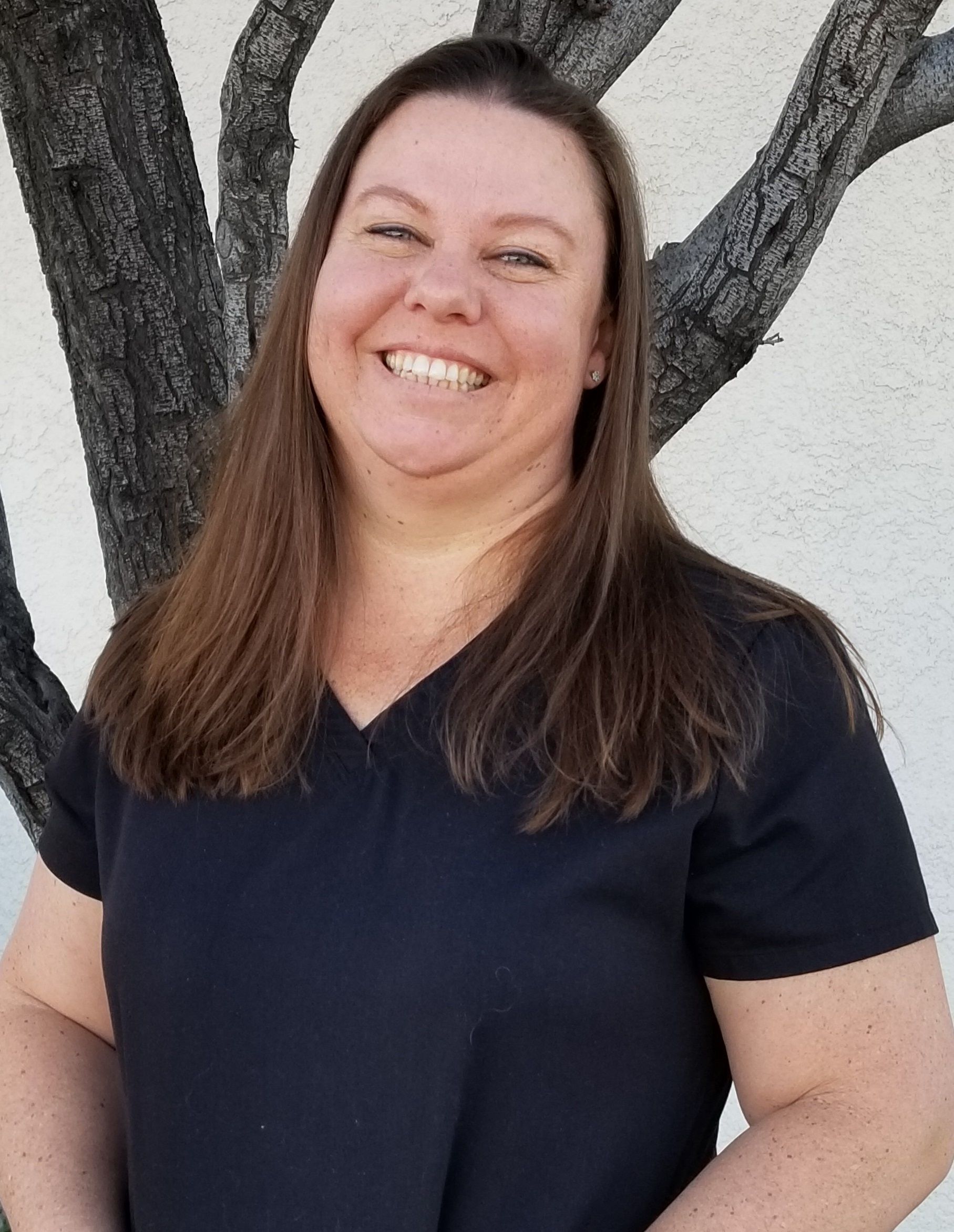 Sarah L.
Client Care Specialist Lead/Office Manager

​​​​​​​Sarah is originally from Tucson, AZ. She has 2 dogs, Jax and Mia, and her cat, Chopper. She enjoys reading, relaxing, and going on adventures with her family. Sarah started in the veterinary field in 2001 and has a working knowledge of all departments. She joined our team June 2019 because she enjoys working with the pets and owners. Her goal is to make every day its best!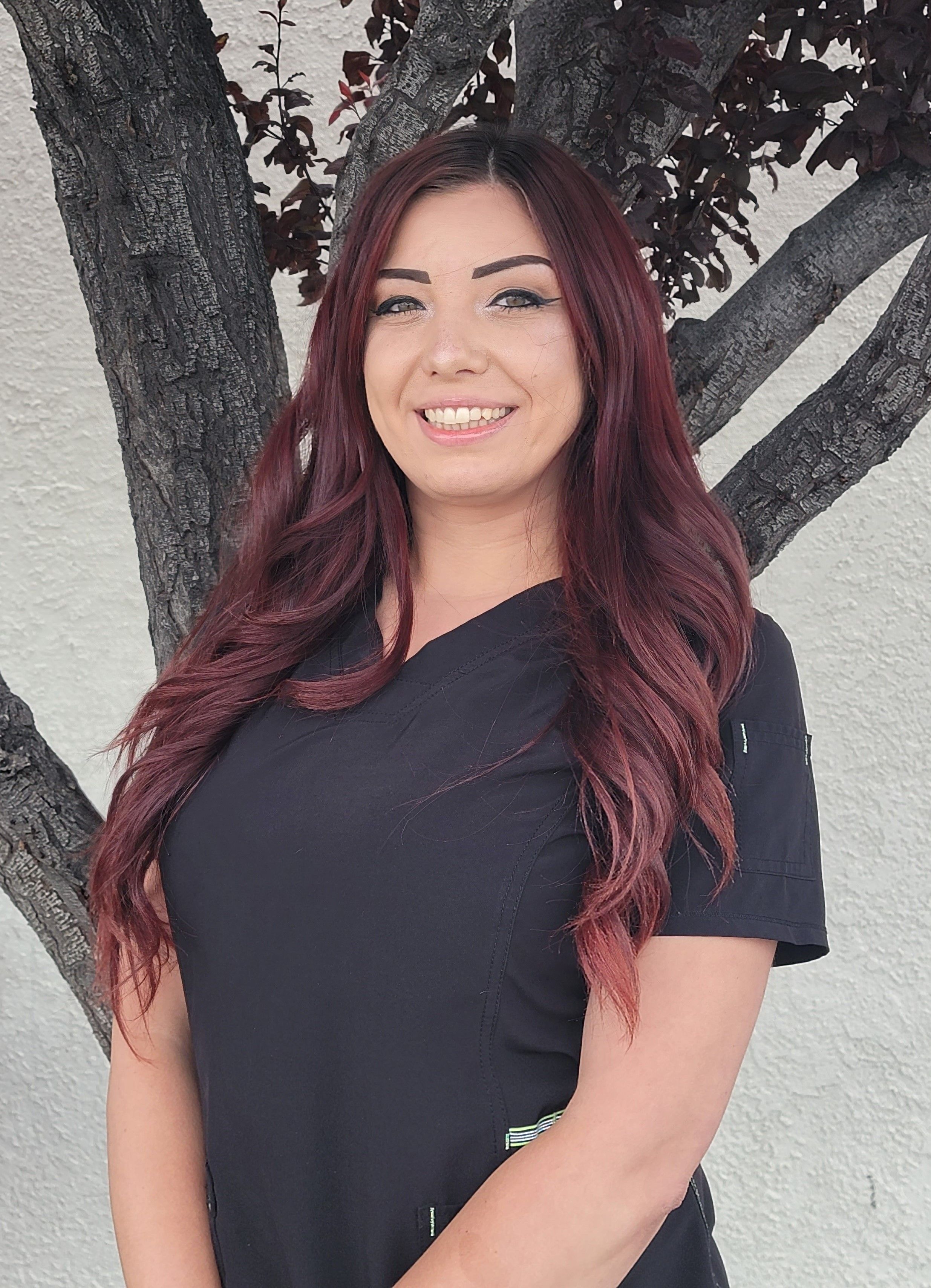 Cheyanne D.
Client Care Specialist
​​​​​​​
Cheyanne is a Reno, NV native. She has 3 dogs, Koda, Bella, and Tobe, whom she loves spending time with. On her off time, she enjoys hanging out with her family and fiancé, doing make-up, and camping. She joined our team November 2021 because she has a stong love for animals. Her goals are to pursue a college degree, get married, and have financial stability.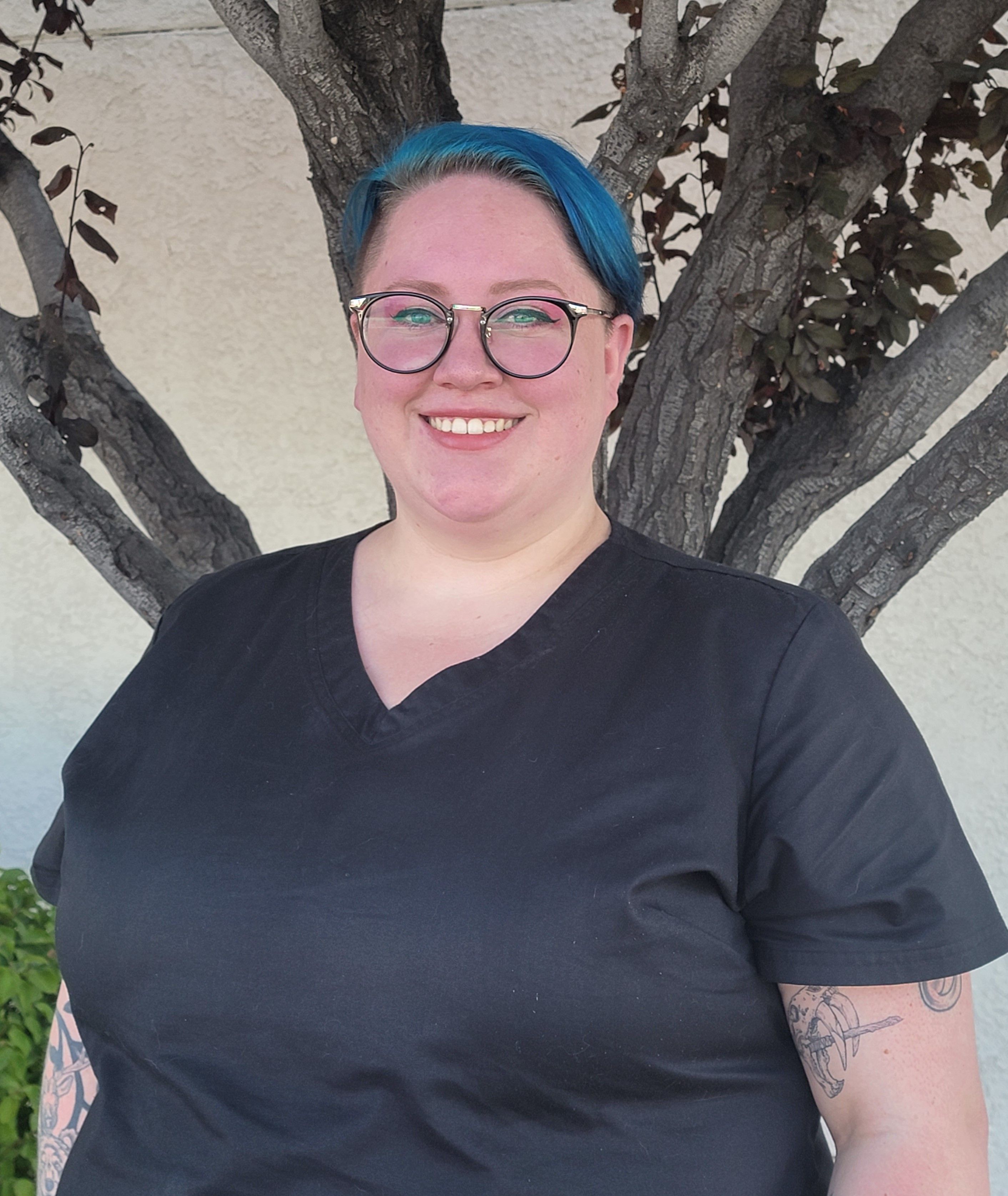 Michaela M.
Client Care Specialist
​​​​​​​
Michaela grew up in Reno, NV. She has a Pitbull named Ava, a frog named Master Chief, and a snake named Salazar. Michaela is creative and enjoys being a tattoo artist and musician. She is currently attending business school. Michaela re-joined our team in January 2023 because she loves animals and being able to help them. Her goal is to graduate from business school, follow her passion, and take life day by day.
Patient Care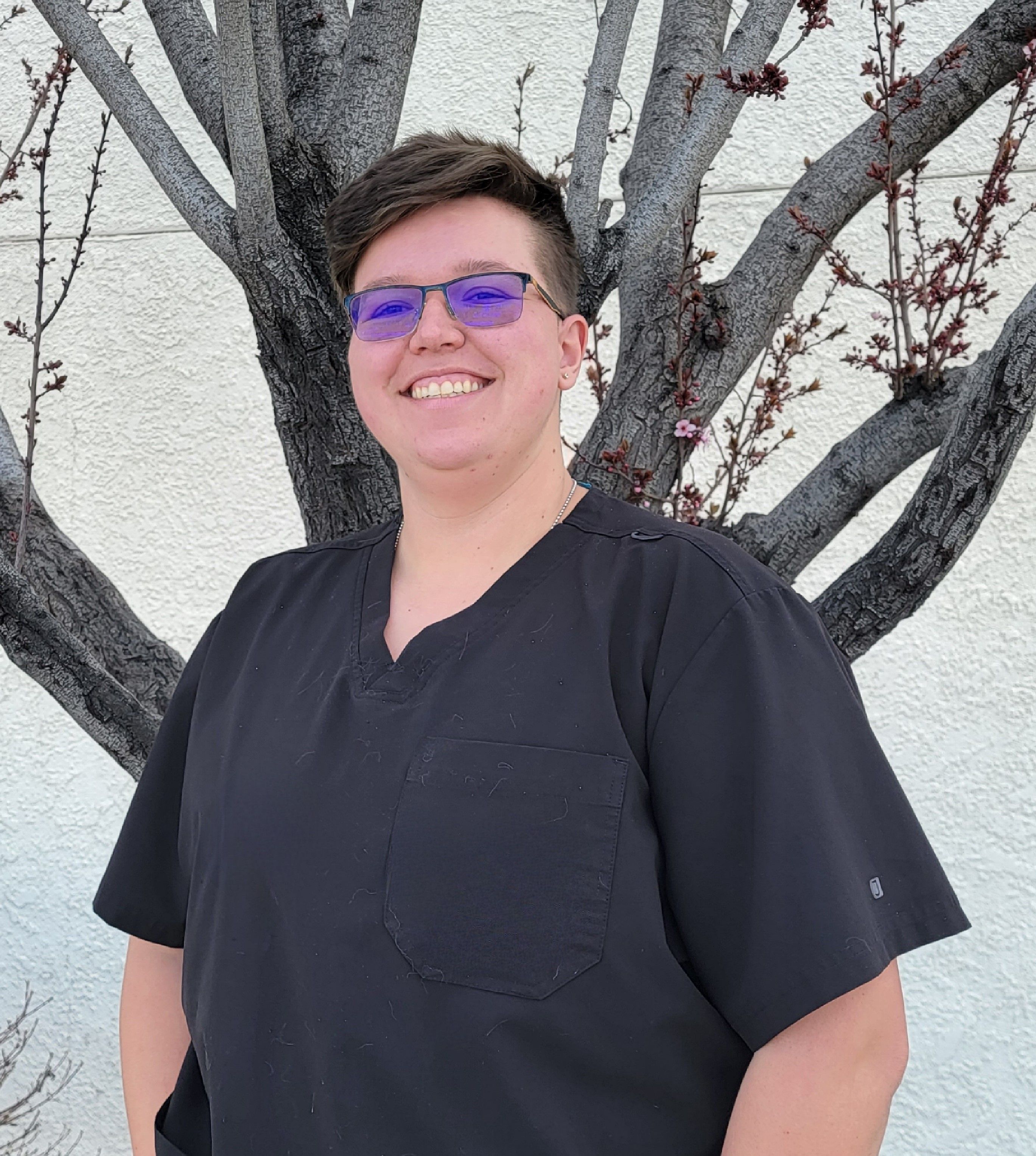 Jordan F.
Licensed Veterinary Technician (LVT)
Jordan is originally from Illinois but was raised in Nevada. He has 2 cats, Whiskey and Mama, 4 dogs, Memphis, Lilo, Kodah, and Bailey, 2 turtles named Speedy and Socka, and a Lizard named Bruno. Jordan enjoys reading, camping, hiking, and spending time with his partner. He re-joined our team in January 2023 to reconnect with the small animal world after working in large animal. His goal is to grow his skills and confidence as an LVT.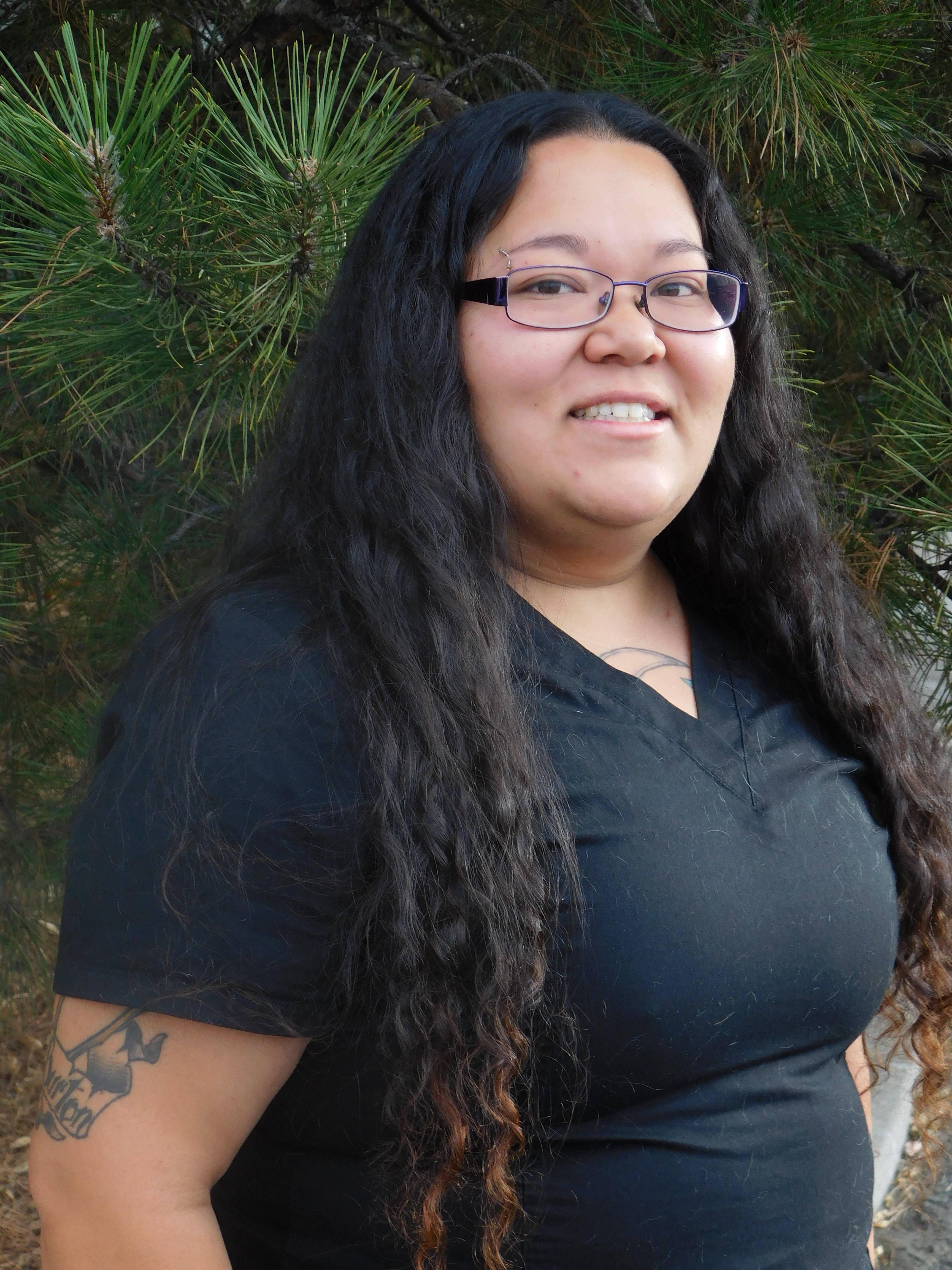 Jaynice M.
Veterinary Assistant
Jaynice is from Reno, NV. She has two dogs, a turtle, a snake, two rabbits and three goats. Jaynice enjoys hiking, playing video games, reading, going on walks, and watching horror movies. She attends TMCC and is working toward applying for the veterinary technician program. Jaynice joined our team November 2017 because she wanted experience working with animals. Her goal is to become a veterinary technician.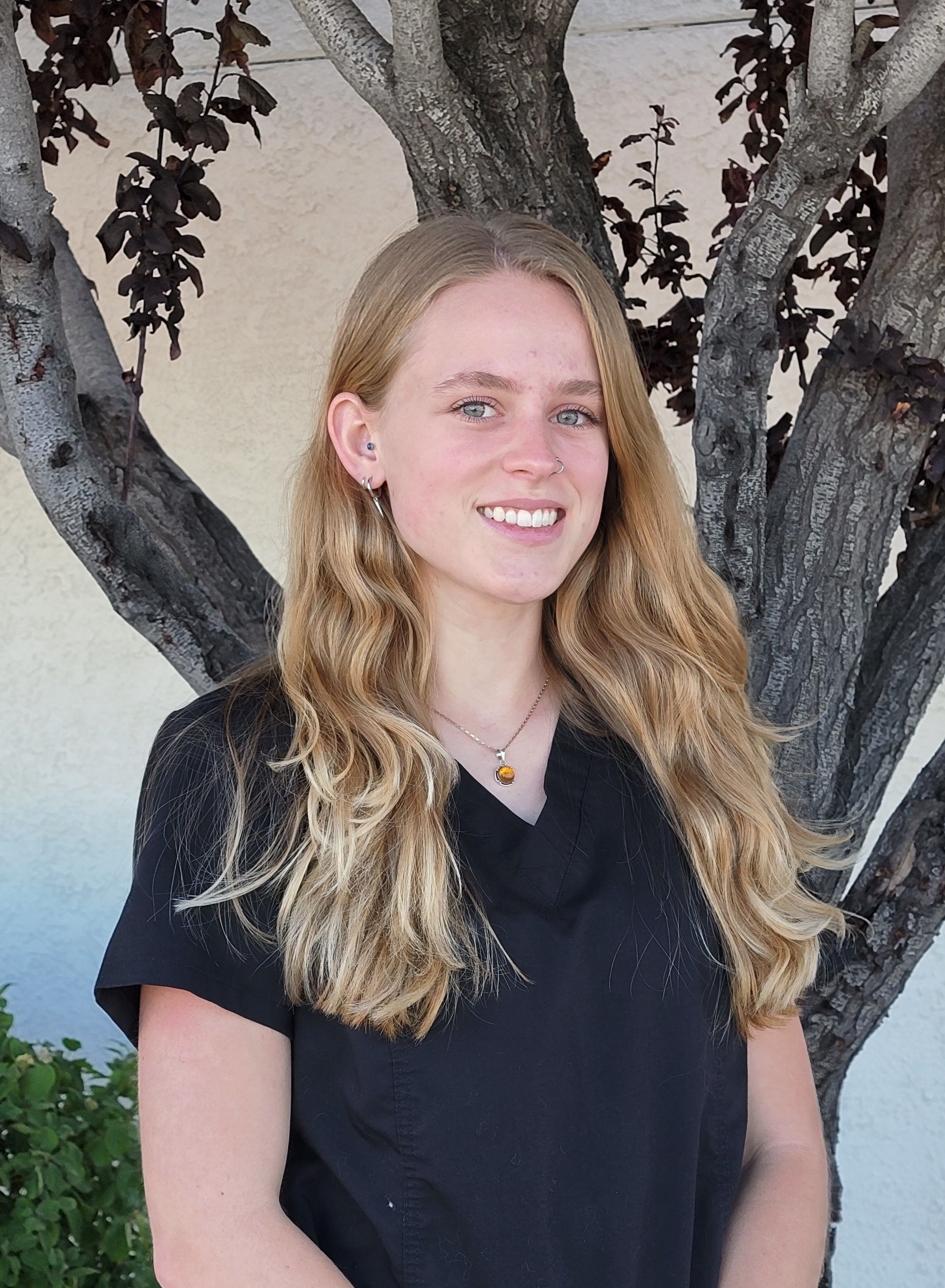 Hailee E.
Veterinary Assistant/Client Care Specialist

Hailee was born and raised in Reno, NV. Her pets include a sun conure, a snake, a lizard, a fish, and a cat. She enjoys painting, hiking, music, family, and animals. Hailee is currently attending an online veterinary technician program. She joined our team July 2021 to further her ambitions in the field. Her goals are to become a licensed veterinary technician, own a farm, and to always work on bettering herself.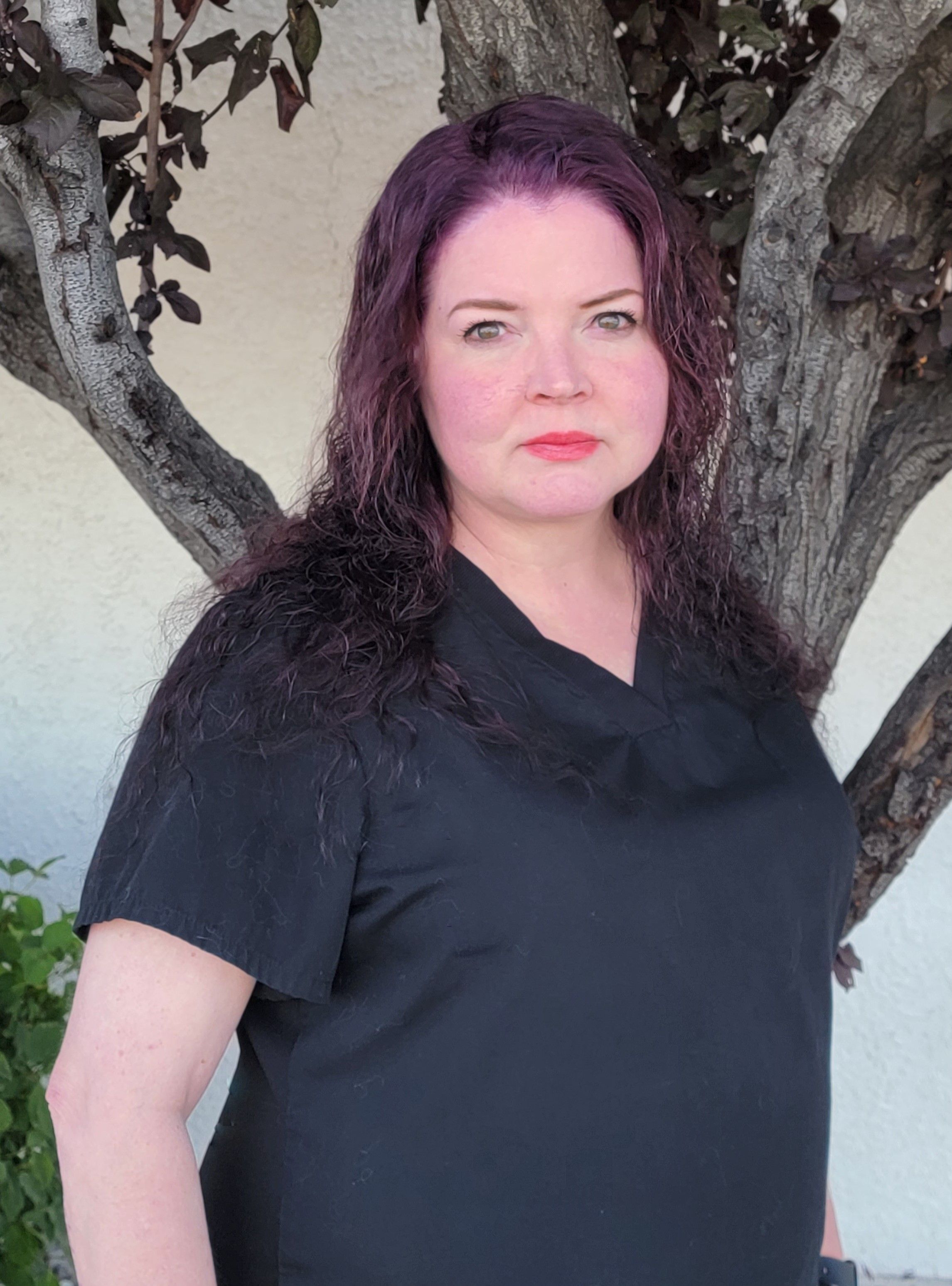 Maia F.
Veterinary Assistant

Maia was born in Bremerton, WA. She has 2 dogs, Lucy and Gonzo, and 2 cats, Sprite and Merle. Maia likes to roller skate and craft. She joined our team March 2023 to learn and be challenged. She is currently working toward her veterinary technician degree through the Penn Foster program. Her goal is to become a licensed veterinary technician.
Grooming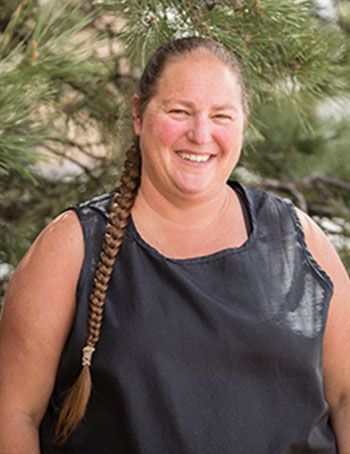 Heidi E.
Groomer

Heidi grew up in Daly City, CA. and also spent some time in Cool, CA and Colville, WA. She has been grooming pets since 1988. She is certified as a Companion Animal Hygienist and also has certifications in Cat Grooming and Clipper and Scissor Technique. Heidi enjoys horseback riding, spending time with family and taking care of her animals. She has dogs, cats, a parrot, chickens, and horses. Heidi joined our team in 2016 because she loves working with animals.
Clinic Care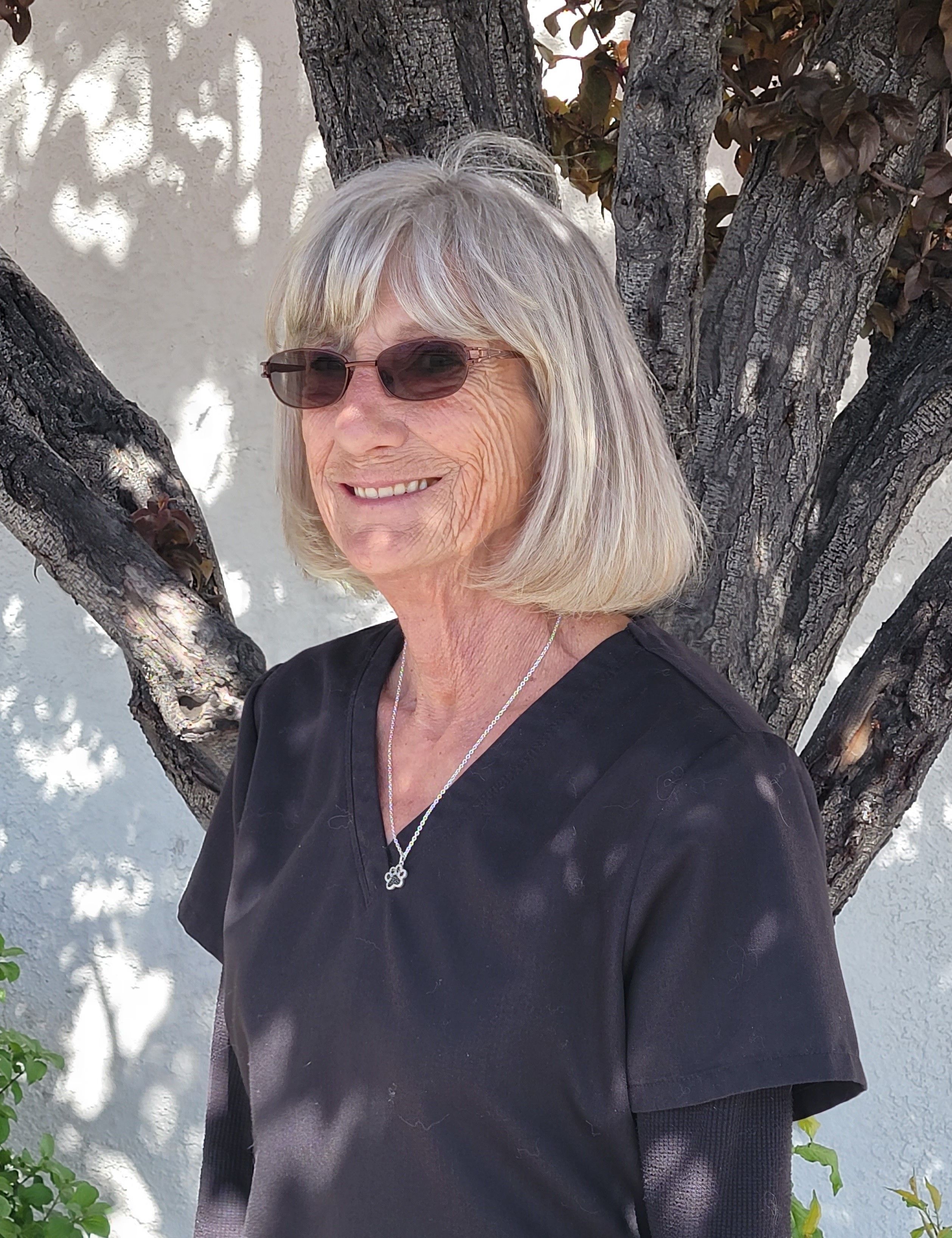 Sheryl B.
Clinic Care Specialist

Sheryl was born in Wapato, WA. She has an Aussie named Strider of Rohan, and 3 cats, Casper, Howler, and Kizzy. Sheryl likes to spend her time reading, cooking, and being with family (2 and 4 legged). She joined our team January 2023 to be a part of a team that provides tender loving care to all fur babies and thier humans. Her goal is to live every day to the fullest while being kind, compassionate, and understanding.