Meet the Team
Get to know our team here at Advanced PetCare of Northern Nevada. Our experienced veterinarians and Staff will provide the best care possible for your pet!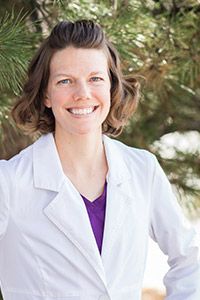 Dr. Sarah Behrens
Veterinarian/Medical Director

Dr. Sarah Behrens is a 2012 graduate of Kansas State University College of Veterinary Medicine. Her interest in animals began as a child growing up on a farm in Kansas. After earning her Bachelor of Science degree in biology from Kansas State University, she worked as a zookeeper for 6 years. After earning her doctorate of veterinary medicine, she practiced in Cheyenne, WY for 2 years. Dr. Behrens completed her veterinary acupuncture certification at Colorado State University in 2014. She has been practicing integrative medicine since moving to Reno in 2014. She combines a conventional approach to diagnostics and treatment with holistic therapies to achieve results. This is helpful in many cases including intervertebral disk disease, osteoarthritis, orthopedic injuries, kidney disease, liver disease, cancer, and many more disease processes. Dr. Behrens will continue to explore new ways of treating these conditions.
In her free time, Dr. Behrens enjoys running, hiking, yoga, and reading. Her family includes her husband, Jason and their Beagle/Dachshund mix, Riley (also Dr. Behrens' running partner).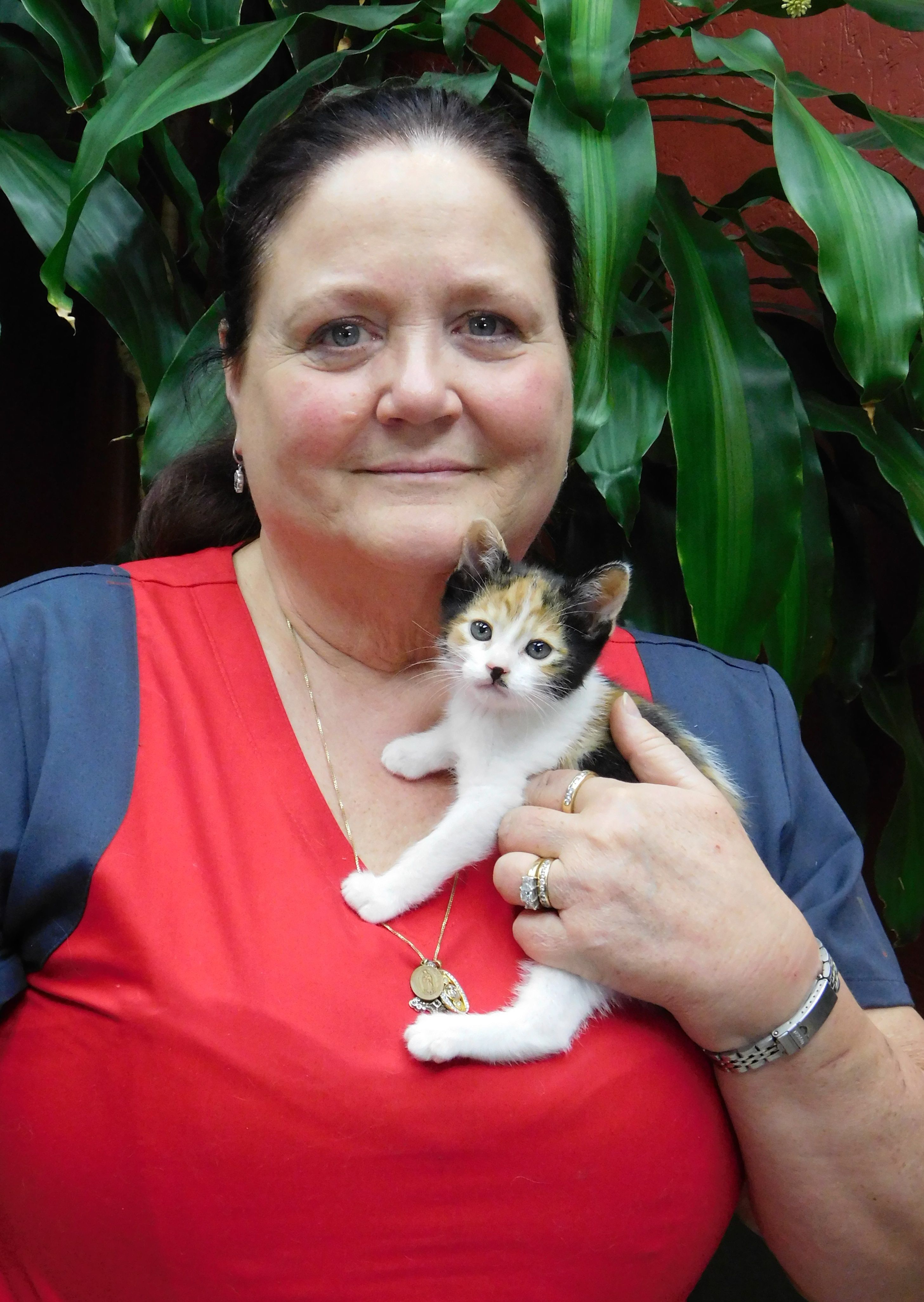 Dr. Jeannie Errington
Veterinarian

Dr. Jeannie Errington grew up in Southern California. She has been practicing veterinary medicine since 2001 after earning her Doctorate of Veterinary Medicine degree from Washington State. Dr. Jeannie did 3 years of volunteer work with big cats at the Cat Tail Zoological Park in Mead, WA and is volunteering with the SPCA to help vaccinate pets in rural areas surrounding Reno/Sparks. She is a member of the American Association of Feline Practitioners (AAFP) and has a special interest in feline medicine and surgery. Her other veterinary medicine interests include emergency and critical care, and pediatric medicine. Dr. Jeannie has two cats, Linus and Harley, and two dogs, Gunny and Tank. Outside of work she enjoys reading, riding her motorcycle, and traveling. Her passion for veterinary medicine and surgery is what inspired her to join our team in February
2018.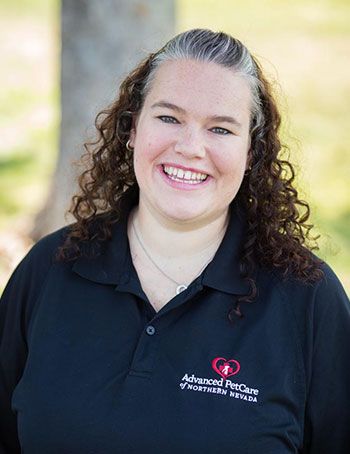 Kristina Larson
Licensed Veterinary Technician (LVT)/Practice Manager

Kristina grew up in Los Angeles, CA. She and her husband moved to Reno in 2009. She has two sons, Evan and Riley, a Husk/Rottweiler mix named Mystique and a kitty named Phoenix. She graduated from the Bel-Rea Institute of Animal Technology with an Associates of Applied Science degree in September 2005. Kristina enjoys learning, reading, relaxing and spending time with her family. She joined our team in the role of a licensed veterinary technician in June 2015, and took on the practice management role in August of 2017 to help grow the clinic. Her goals are to continue to grow as a veterinary technician and help keep Advanced Pet Care a place of quality, compassionate care.
Client Care
Kaylee A.
Client Care Specialist​​​​​​​

Kaylee grew up in Reno, NV. She loves all animals and has dogs, bunnies, chickens, lizards, and snakes. She enjoys horseback riding, hiking and spending time with her kids. She joined our team October 2019 because she was looking for a company she can be with long term and loved the atmosphere of our clinic. She is thinking about pursuing a degree in Medical Assisting.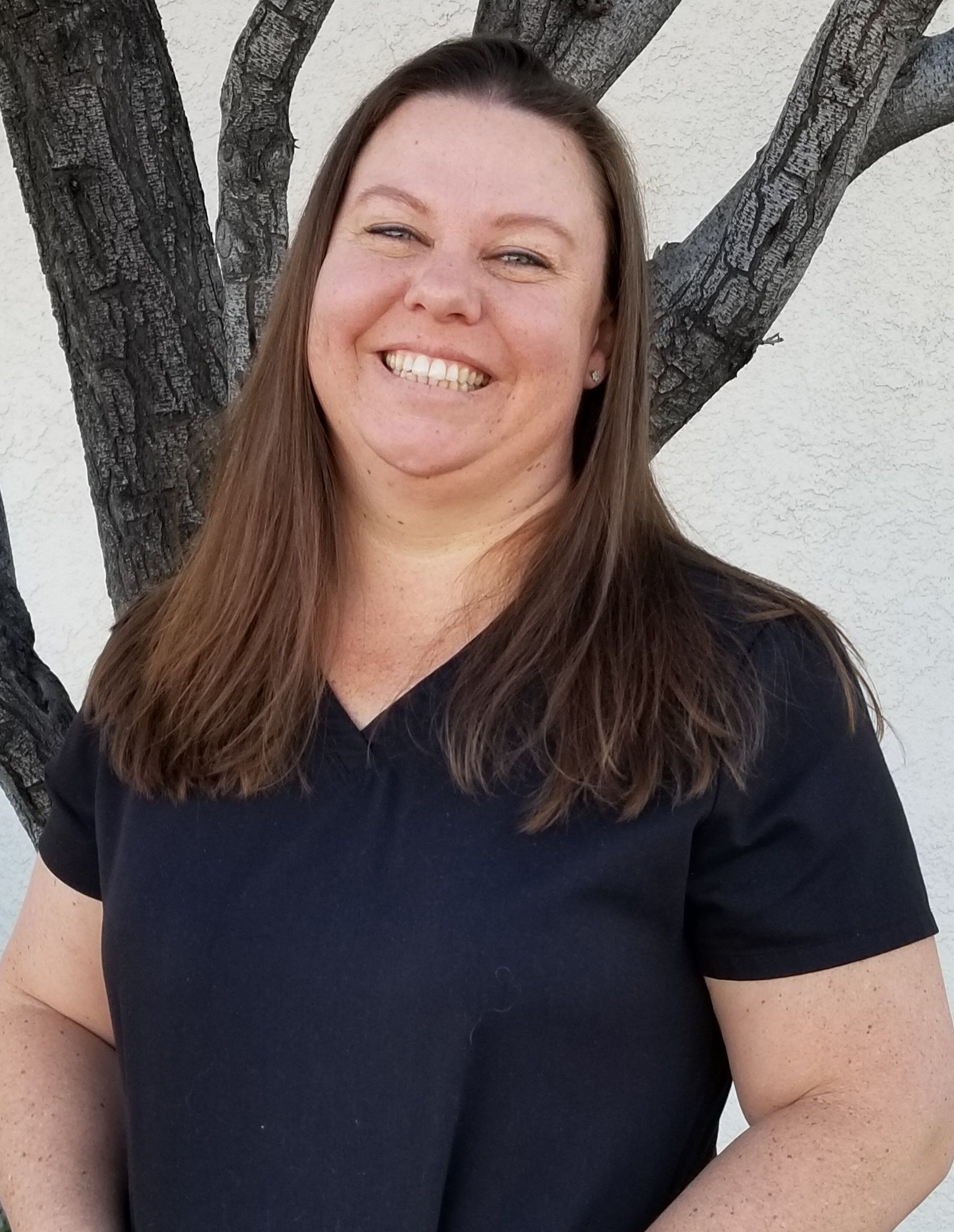 Sarah L.
Client Care Specialist​​​​​​​

Sarah is originally form Tucson, AZ. She has 2 dogs, Jax and Mia, and her cat, Chopper. She enjoys reading, relaxing, and going on adventures with her family. Sarah started in the veterinary field in 2001 and has a working knowledge of all deparments. She joined our team June 2019 because she enjoys working with the pets and owners. Her goal is to make every day its best!
Kyra H.
Client Care Specialist​​​​​​​

Kyra is from Reno, NV. Her fur babies include a Siberian husky - Zoey, a Border collie - Chuck, a Jack Russell/Chihuahua mix - Baxter, and 2 rats. Kyra enjoys sketching & painting, hiking, and bowling with friends. She is currently attending TMCC with plans to apply to the technician program. She joined our team December 2018 to gain experience in a veterinary clinic. Her goal is to graduate from the TMCC technician program and become a licensed veterinary technician.
Patient Care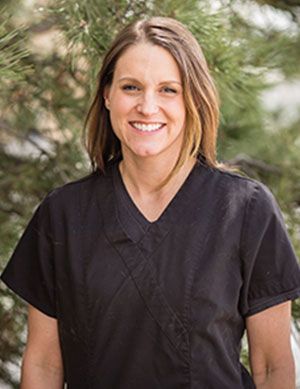 Ashley T.
Licensed Veterinary Technician (LVT)

Ashley grew up in West Virginia and also spent some time in Oklahoma and Tennessee. She has a German Shepherd/Greyhound Mix named Kira and a Shih Tzu named Buttons. Ashley enjoys traveling, spending time outdoors, and binge watching shows on Netflix with her partner Rebecca. Her goals are to grow her knowlege of the veterinary field in all aspects and to provide excellent patient and client care. Ashley joined our team in October 2016 to challenge herself and learn from her highly skilled and compassionate co-workers.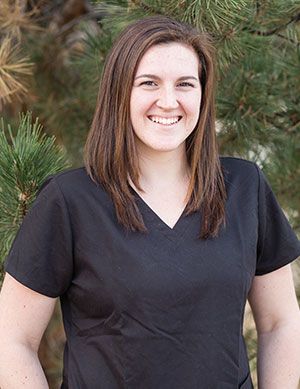 Courtney R.
Veterinary Technician in Training (VTIT)

​​​​​​​Courtney grew up in Pleasant Hill, CA. She has a cat named Simba and a Husky named Chewy. Courtney is currently taking pre-vet classes at UNR and will be continuing her education to become a veterinarian. She enjoys water polo, swimming, and hiking. Courtney joined our team in August 2017 to further her veterinary education and experience. Her goal is to obtain her Doctor of Veterinary Medicine (DVM) degree and practice as a small animal Veterinarian.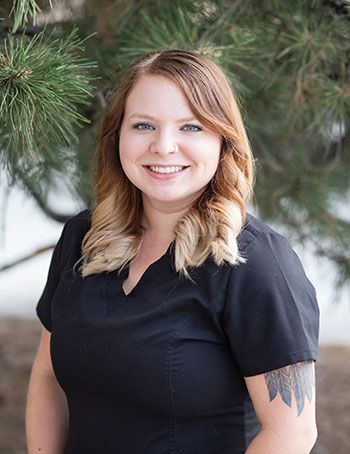 Hailey S.
Veterinary Assistant

Hailey grew up in Winnemucca, NV. She has Max, a Brittany Spaniel/Shorthair/Pitbull mix, and a horse named Curly. Hailey enjoys participating in Rodeo events, hiking, and being outdoors with her dog and horse. She is currently taking classes at TMCC and UNR with the hopes of joining the TMCC veterinary technician program in the fall of 2018. Hailey's goals are to become a veterinary technician and participate in professional rodeo. She joined our team in June 2017 to get clinical experience on her journey to becoming an LVT.
Pet Resort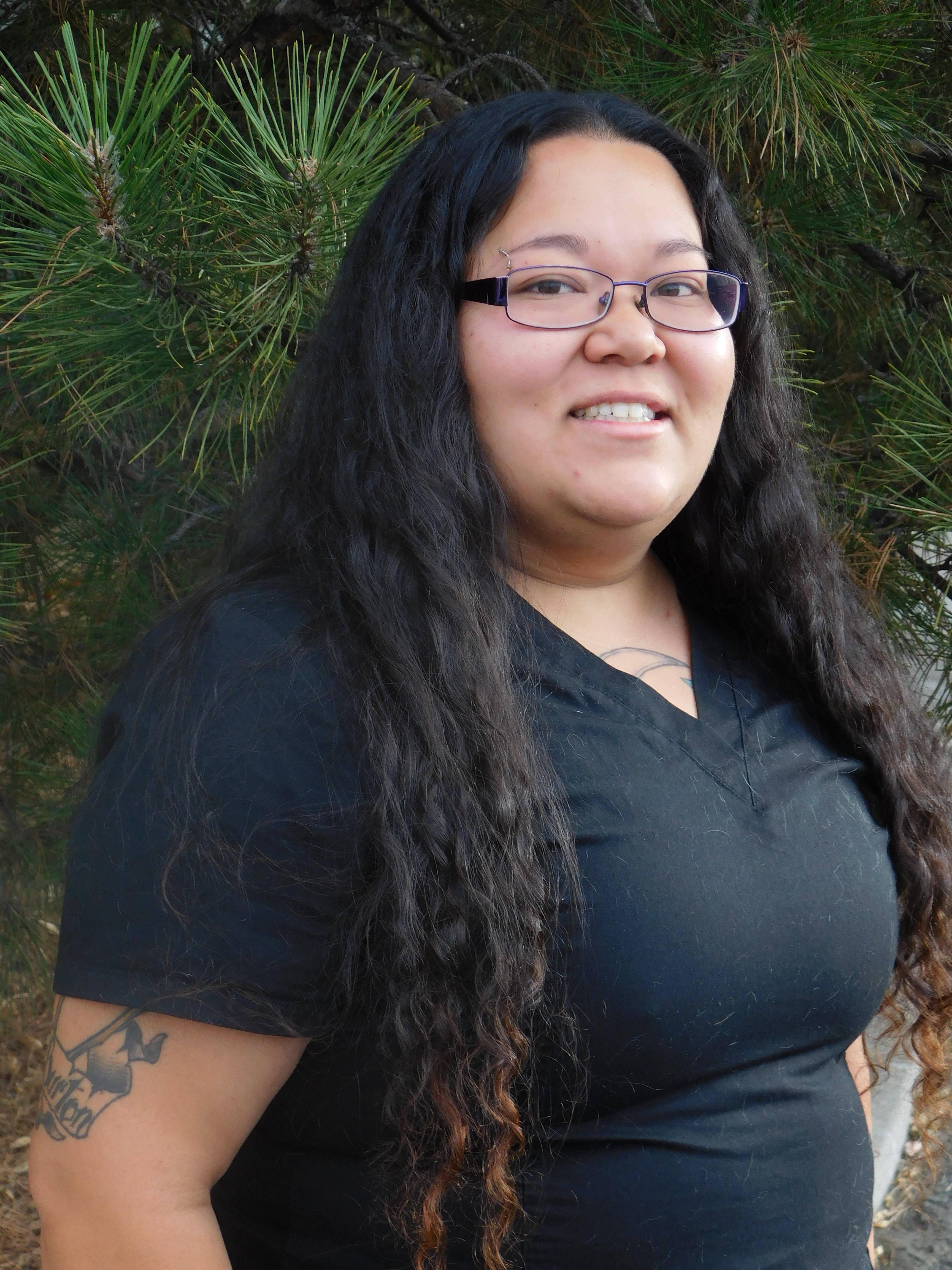 Jaynice M.
Pet Resort Specialist
Jaynice is from Reno, NV. She has two dogs, a turtle, a snake, two rabbits and three goats. Jaynice enjoys hiking, playing video games, reading, going on walks, and watching horror movies. She attends TMCC and is working toward applying for the veterinary technician program. Jaynice joined our team November 2017 because she wanted experience working with animals. Her goal is to become a veterinary technician.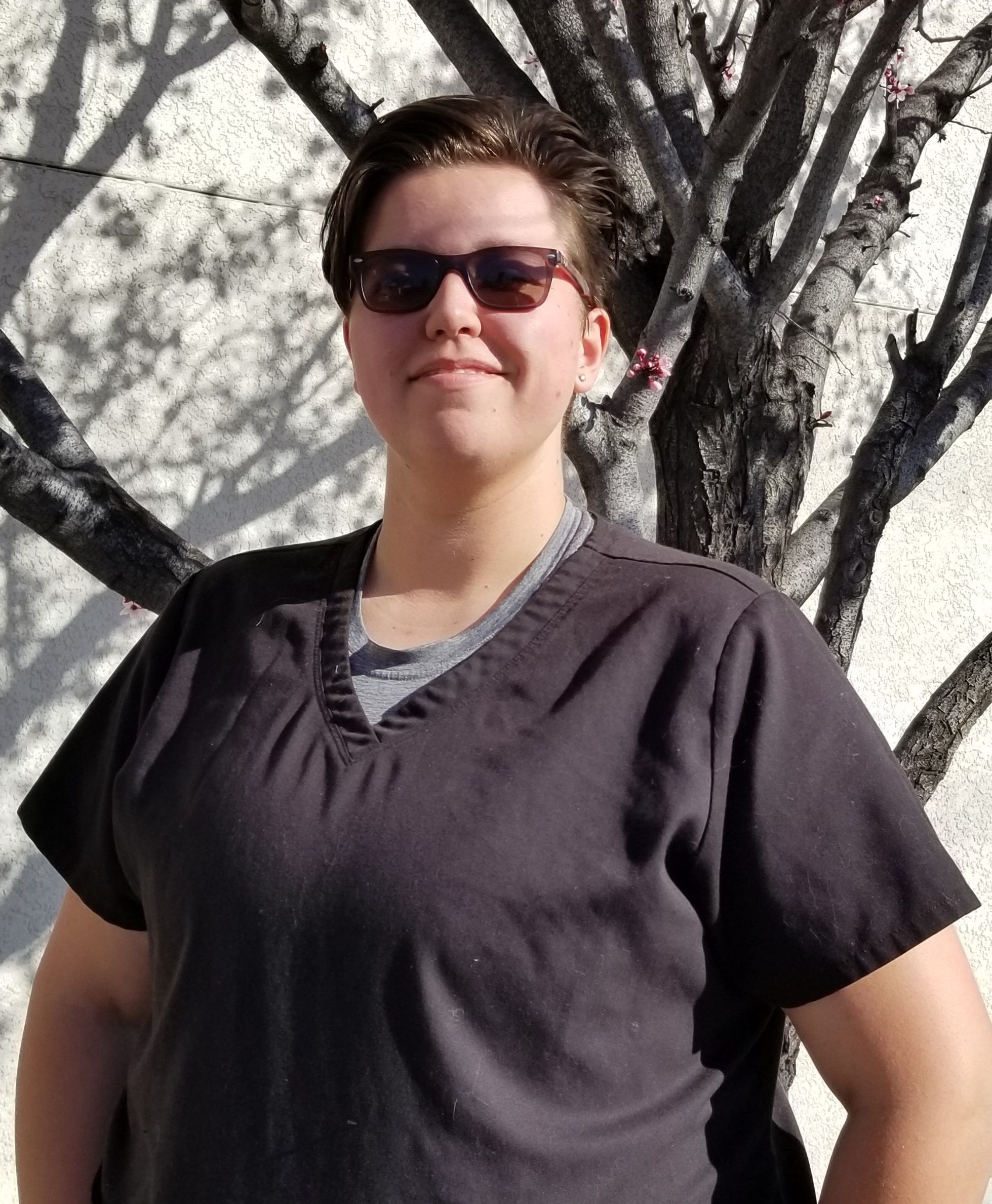 Jordan F.
Pet Resort Specialist
Jordan is originally from Reno, NV. He has 3 cats, Whiskey, Mama, and Frankie, and 2 dogs, Moose and Dexter. Jordan enjoys playing softball, drawing, and writing. He joined our team May 2018 to help animals and have a positive effect on their life. His goal is to become a veterinarian and open his own practice.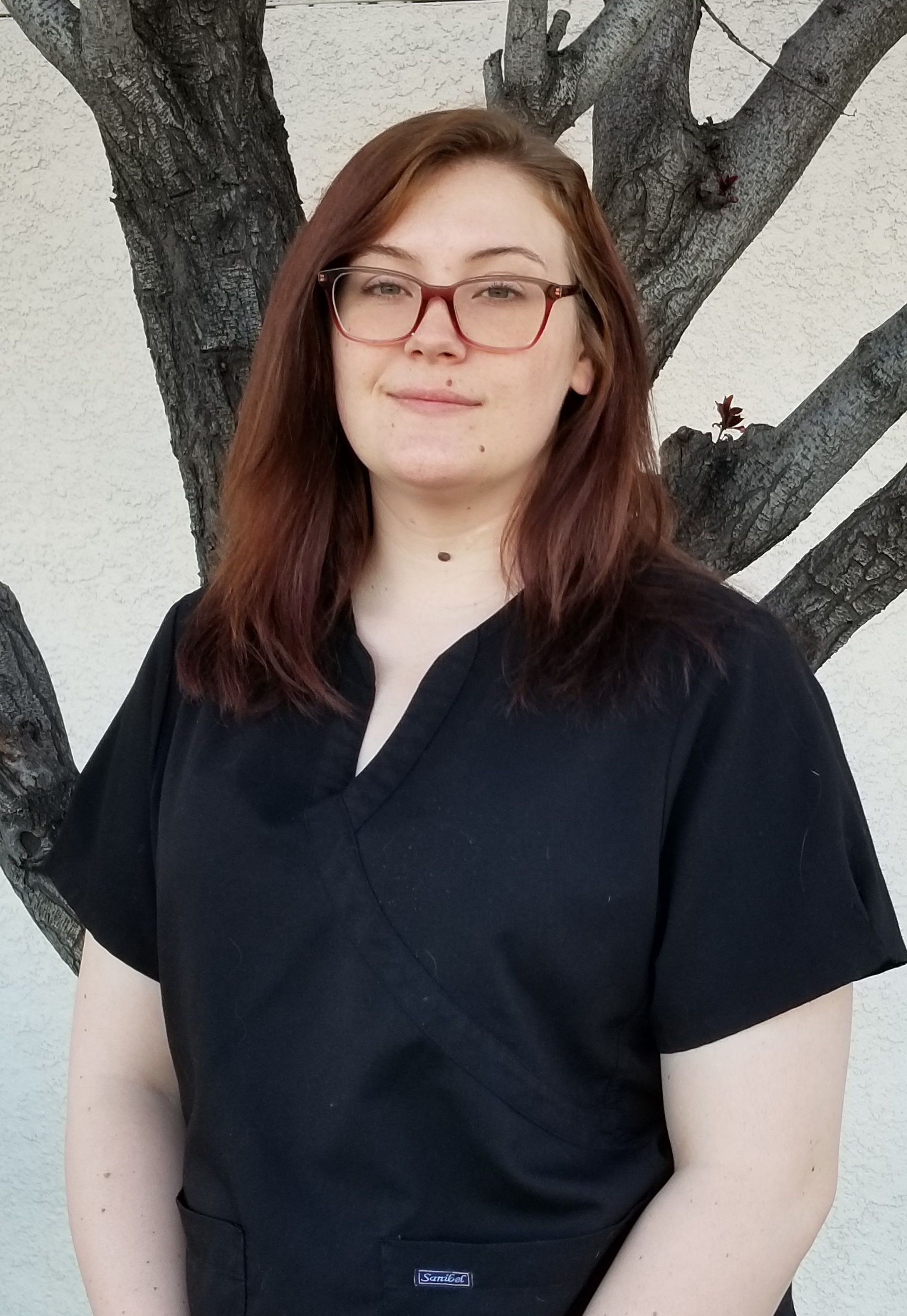 Felicia T.
Pet Resort Specialist
Felicia is a Reno, NV native. Her animal babies include a Border Collie named Clark Kent, a Chihuahua named Briar Rose, and a Gecko named Bruni. Felicia enjoys playing video games, reading, and watching movies & TV shows. She attended Animal Behavior College and earned a certification in veterinary assistance. She joined our team August 2018 to nurture her love of animals and to help support good health and wellbeing in all of our patients. Her goal is to pursue a career in veterinary medicine or wildlife ecology and conservation.
Grooming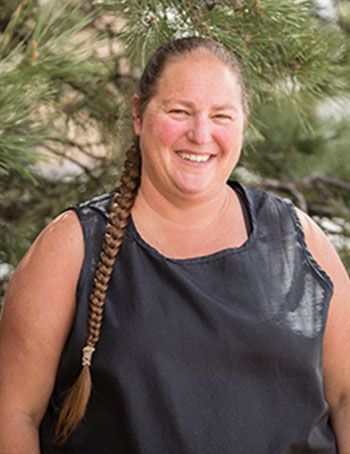 Heidi E.
Groomer

Heidi grew up in Daly City, CA. and also spent some time in Cool, CA and Colville, WA. She has been grooming pets since 1988. She is certified as a Companion Animal Hygienist and also has certifications in Cat Grooming and Clipper and Scissor Technique. Heidi enjoys horseback riding, spending time with family and taking care of her animals. She has dogs, cats, a parrot, chickens, and horses. Heidi joined our team in 2016 because she loves working with animals.